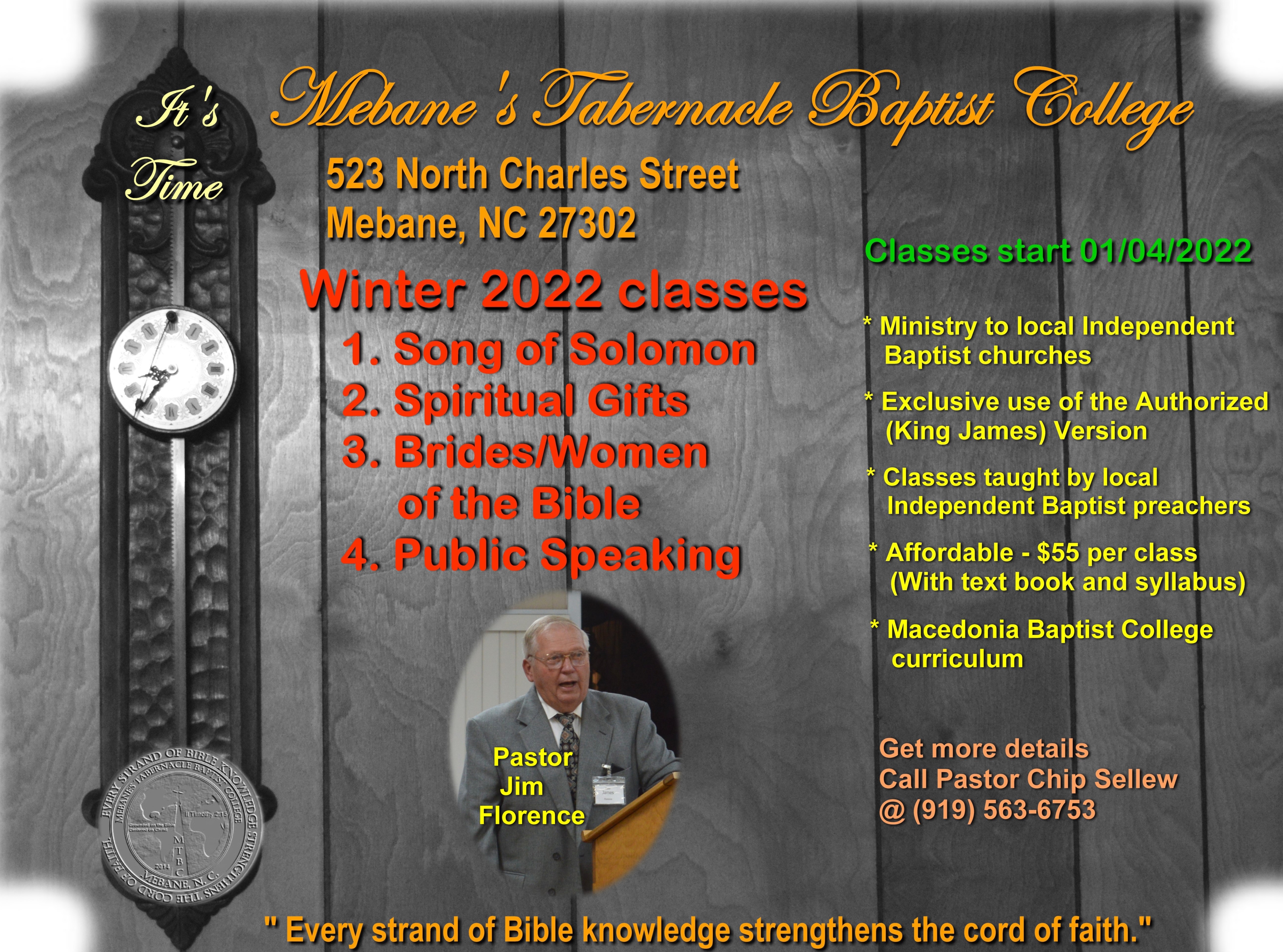 Mebane's Tabernacle Baptist College
A Ministry of Local Independent Baptist Churches
Theology Programs offered:
Bible Diploma

Associate of Theology

Graduate of Theology

Bachelor of Theology

Master of Theology
Our classes are on Tuesday evening from 07:30 PM to 09:30 PM.  Four (4) courses are offered each semester with each course being 30 minutes in length. 
All courses are currently only $55.00 each per semester (this includes text book and syllabus)
Classes are held at 523 N. Charles St., Mebane, N.C.
For additional information, please contact the following:
Charles Churchill :  919.418.2748

J. E. (Chip) Sellew, Jr.:  919.563.6753
COME GROW WITH US
II Timothy 2:15